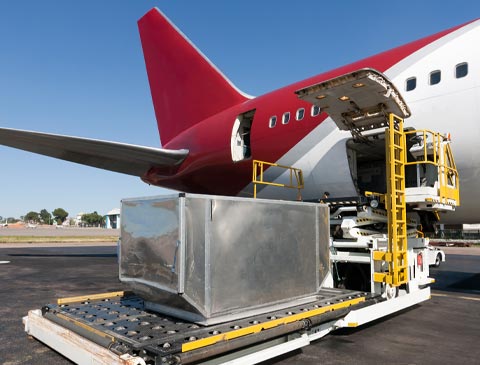 Amcar is Miami's only freight consolidator offering
guaranteed weekly ocean freight services to the ABC Islands
Strategically located in Miami, Florida, Amcar has earned its place as the #1 freight consolidator to the ABC Islands ((Aruba, Bonaire, and Curacao), offering air and ocean freight services to both Central and South America. With a 105,000 square-foot fully bonded warehouse strategically located in Miami, Florida, Amcar offers smart, affordable freight logistics solutions.
Weekly Ocean Freight Services: Guaranteed
When it comes to competing in a competitive global marketplace, every advantage counts, and counting on a service provider can be problematic. That's one of the many reasons Amcar has become the go-to provider when moving freight to the ABC Islands.
Our mission is simple:
Deliver unparalleled service at the most competitive price for all your warehousing and shipping needs. Click Here to visit our About Us page and learn more about the Amcar difference.

What our customers say
Amcar has helped me in the past with last minutes shipments and never fails to meet our deadlines. Very efficient, competitive rates and great customer service.

Very good freight forwarder, they have a great team working there.

Very fast to unload very friendly staff. Shipping is around the back off of Northwest 102nd Avenue No overnight parking. They have room for parking but the gate is closed at night.

Awesome customer service. Super Professional & Very Reasonable prices for freight services from FL to ABC islands. To my opinion, very recommended to any serious exporting business in North America (I'm in Canada), who wants to expand to South American & Caribbean region markets. Trustworthy people indeed.

It has been quite some time since I received good customer service coupled with someone actually answering the phone (not a machine but a person) in a long time. Since it was my first time working with AmCar-Miami (and it will not be my last ...on my second shipment), they ...

Great people. Hi level service. Very polite A+++++

Excellent service they gave all supplies we needed to finish packing and wrapping all items to be send to Honduras

I LOVE LOVE LOVE shipping with AmCar. The staff are so helpful and efficient - usually I am in and out in about 10 minutes, they really know what they are doing and once when I lost my invoice after I had dropped something off, I called them up ...
Affiliations

IATA – The International Air Transport Association

FIATA – International Federation of Freight Forwarders Associations

National Customs Brokers & Forwarders Association of America, Inc.

Federal Maritime Commission

Customs-Trade Partnership Against Terrorism Program